The Closer to You Series #1
Aleena Moore is content with her life. She has goals and dreams and an easy smile. She also has a secret she holds locked inside. Jared Holt believes he doesn't deserve to love or be loved. He destroys everything he touches. Haunted by the mistake that shattered his life, he's fled from the memory of that pain. Jared doesn't know why he's compelled to return, but finds himself drawn back to the place where it all began. The exact place where it ended. When he runs into his childhood best friend, Aleena's older brother Christopher, he agrees to share Christopher and Aleena's apartment while he looks for a place of his own. Aleena is no longer the little girl Jared remembers from his past and evokes feelings in him he never wanted to feel again. Terrified of destroying her, he fights to keep her away. But her touch is something he can't resist—the touch that sealed his fate. Their pasts are intertwined and their futures uncertain. The only truths they know are the secrets they whisper in the night.
Add on Goodreads
PHENOMENAL! Come to Me Quietly is a heartbreakingly beautiful story. A truly emotionally charged and brilliantly written book! SIX STARS! Ohmygosh you guys. I ABSO-FREAKING-LUTELY LOVED THIS BOOK. I could not put it down, even if my life depended on it. Wowza!!! LOVED every single thing about it. The storyline, the characters, the dialogue, the surprises…everything!!!! Aaahhh!!! Truly fantastic!! Go buy this book!!
"I've been waiting for you my whole life."
A tragic accident. A past that haunted him… broke him. *sigh* Jared. My heart ached for him. Like seriously, ached. The heart-wrenching emotion AL Jackson evoked from me throughout the entire book left me breathless. I felt Jared's guilt, his shame, his sorrow, his rage. He was so broken yet oh, so beautiful.
"I had no idea where I'd end up because there was no place I belonged."
Aleena "Aly" and Christopher Moore were Jared's childhood best friends. Until the day Jared broke and was taken away. Years later, fate stepped in. Jared never imagined coming back to Phoenix, but it was as if he was drawn there. Something was pulling him back. After a chance meeting at a bar, Christopher invited Jared to stay with him and Aly until he found his own apartment. But those plans would soon change. What started as a simple rekindling of an old friendship with Aly, developed into something more.
"I didn't get the happy ending, and even if I could, I'd only ruin it. Just like I knew I was ruining her now."
Jared didn't think he deserved to live…to be happy, especially after what had happened all those years ago. What he'd done. But Aly thought differently. She knew better. She believed in him.
Aly had always been in love with her "big brother's best friend"…
her
best friend. We get glimpses of how close the three of them were through several flashbacks. We see how Jared always protected Aly and how Aly always loved Jared from afar. Honestly, the word "soulmates" comes to mind when I think of Aly and Jared. From the way they interacted, even when they were younger, you could just tell they are meant for each other. Their connection, their
chemistry
, sizzled off the pages. I could
feel
it. My heart seriously yearned for them.
Unfortunately, some secrets not only haunt, but break people. And how can you fix something that simply can't be fixed? How far could Aly really go to heal Jared's broken soul?
"I ruin everything I fucking touch, Aly, and I refuse to ruin you."
This book is full of so much raw emotion that I was left with a HUGE hangover after reading it. Amazing. Brilliant. Can't stress this enough. Although Come to Me Quietly ended in a great place, I KNOW there's a lot more to Jared and Aly's story. Heck, I know there's more to Christopher, too. I CANNOT wait for the second book in series, Come to Me Softly.
I HIGHLY recommend you read this book!!! AL Jackson is a beyond talented author. This is the first book by her I read, and it certainly won't be the last!!!
"Hearts have a way of finding their way home."
Slowly she began to approach, and I sank further back into the chair the closer she came, my knee bouncing harder as she timidly inched up in front of me. Her movements were slow, hypnotizing, and I couldn't stop myself from watching those legs. My eyes darted to her hands. She was rubbing her thumbs over her fingertips as if she were searching for some kind of friction or maybe looking for confidence.
My gaze flicked up to meet her face. A color I didn't understand had darkened her eyes. There was no looking away as she crossed the room, and my head continued to tilt back, locked on her, lost in this place where I knew I absolutely shouldn't fucking be.
She stopped just a breadth from me.
My hands dropped slack, dangled at my sides.
Everything became heavy. My fingers twitched, and I had to force the air in and out of my lungs.
I swore I could actually hear Aly's heart beating as she hovered in hesitation an inch away. She blinked hard, squirmed before she looked at me with determination. "Jared, I don't want you to leave."
"Aly. . .I. . ." What was I supposed to say? Because I didn't want to leave either.
Erasing the last of the space between us, Aly allowed the front of her legs to touch my knees, and she groaned as if the contact seared her. She wavered, before she reached out to run the back of her hand down my face, testing me. Tempting me.
I stopped breathing altogether when she slowly straddled my lap and murmured close to my ear, "Please. . .don't leave me."
This was bad, really fucking bad. And I knew I should push her away, make her stop because what she was doing was only bringing us a little closer to the edge. She held onto the chair behind me, her warm body pressed into mine. There was no chance she wasn't feeling just how much I wanted her.
"What are you doing, Aly?" My hands went to her slender hips with the intention of edging her off my lap. Instead my fingers dug into the soft skin.
A shudder sped up my spine when she trembled above me.
Wetting my lips, I tried to move her back, but only managed to brush up against her further. Her expression was severe but soft, her movements shaky but sure. She searched my face, her eyes burning a path as she left me utterly exposed. And I could smell her, and the memory of the way she tasted, the way she felt, overwhelmed every last one of my senses. She didn't even have to move, and she was already touching me everywhere.
She swallowed, then spoke. "Did you want to kiss me last night?"
"Last night was a mistake, Aly. I—"
Her hands went to my face, and she held me there, forcing me to look up at her.
"I didn't ask you if it was a mistake. I asked if you wanted to."
A frustrated sound worked its way free of my throat, and I shifted again, which only brought her closer. Right then I knew there was not a fucking thing I could do because nothing else mattered in the world except for the way she felt pressed up tight against me. My fingers dug further into her hips, and we were nose to nose, Aly's hands firm on my face. I realized we were moving, our bodies subtly rocking.
I groaned. "I've wanted to kiss you every single second of every single day since the moment I opened my eyes to find you standing over me, Aly.
Come to Me Softly
(The Closer to You Series #2)
From the New York Times bestselling author of Come to Me Quietly comes a scorching new adult romance in the Closer to You series.
A second chance at love…

Jared Holt never thought he deserved either—until he found both in the arms of Aly Moore. Aly has loved Jared for as long as she can remember, and she's more than ready for the future they're making together. But Jared can't help remembering his own family. And he'll never forgive himself for what happened to them. How can he allow himself the very happiness he once destroyed?

To live a life worthy of Aly, Jared knows he has to stop running and finally put his past to rest. But when he decides to face his demons head on, he encounters more than he bargained for: a dangerous mix of jealousy, lies, and dishonest intentions. When those intentions threaten Aly, Jared loses all control, giving into the rage that earned him his bad boy reputation years before. And he'll fight to protect her no matter.
Release Date:
About the Author: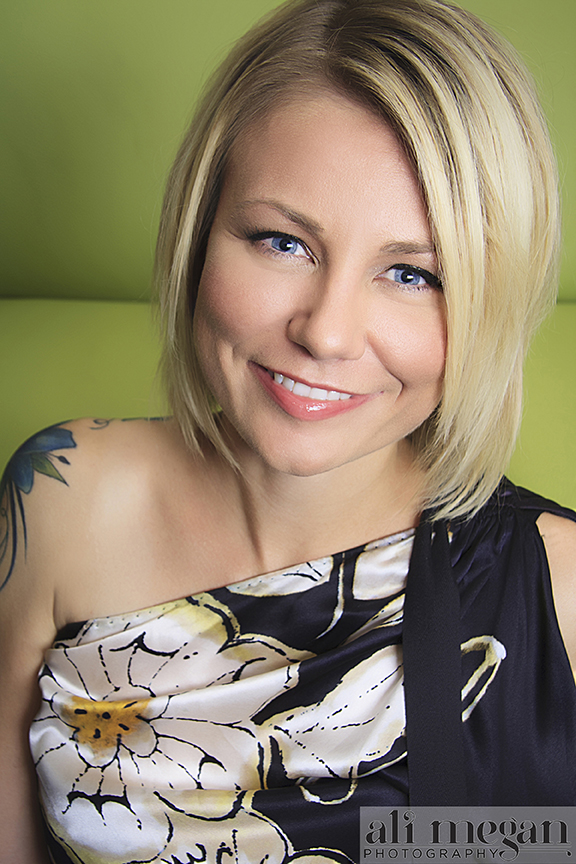 A.L. Jackson is the New York Times bestselling author of Take This Regret and Lost to You, as well as other contemporary romance titles, including Pulled and When We Collide.
She first found a love for writing during her days as a young mother and college student. She filled the journals she carried with short stories and poems used as an emotional outlet for the difficulties and joys she found in day-to-day life.
Years later, she shared a short story she'd been working on with her two closest friends and, with their encouragement, this story became her first full length novel. A.L. now spends her days writing in Southern Arizona where she lives with her husband and three children. Her favorite pastime is spending time with the ones she loves.
Social media links:
Be sure to enter the COME TO ME QUIETLY Blog Tour Giveaway!!
Grand Prize: A.L. Jackson Complete Signed Paperback Collection (all six titles) + Come To Me Quietly Poster and swag
Second Prize: Come To Me Quietly Collection, which includes a signed copy of Come To Me Quietly, a Come To Me Quietly poster, keychain, and custom bookmark
Third Prize: A.L. Jackson Fun Pack stuffed full of A.L. Jackson book swag
Fourth Prize: Audiobook Gift Set from Audible.com of The Regret Series (Lost To You, Take This Regret & If Forever Comes)

And don't miss the DAILY blog tour giveaways on A.L. Jackson's Facebook accounts! All kinds of fun stuff will be given away ~ ebooks, gift cards, and much more! EVERY DAY from January 7th – February 7th!!